Gradhiva n°33 - Wampum : les perles de la diplomatie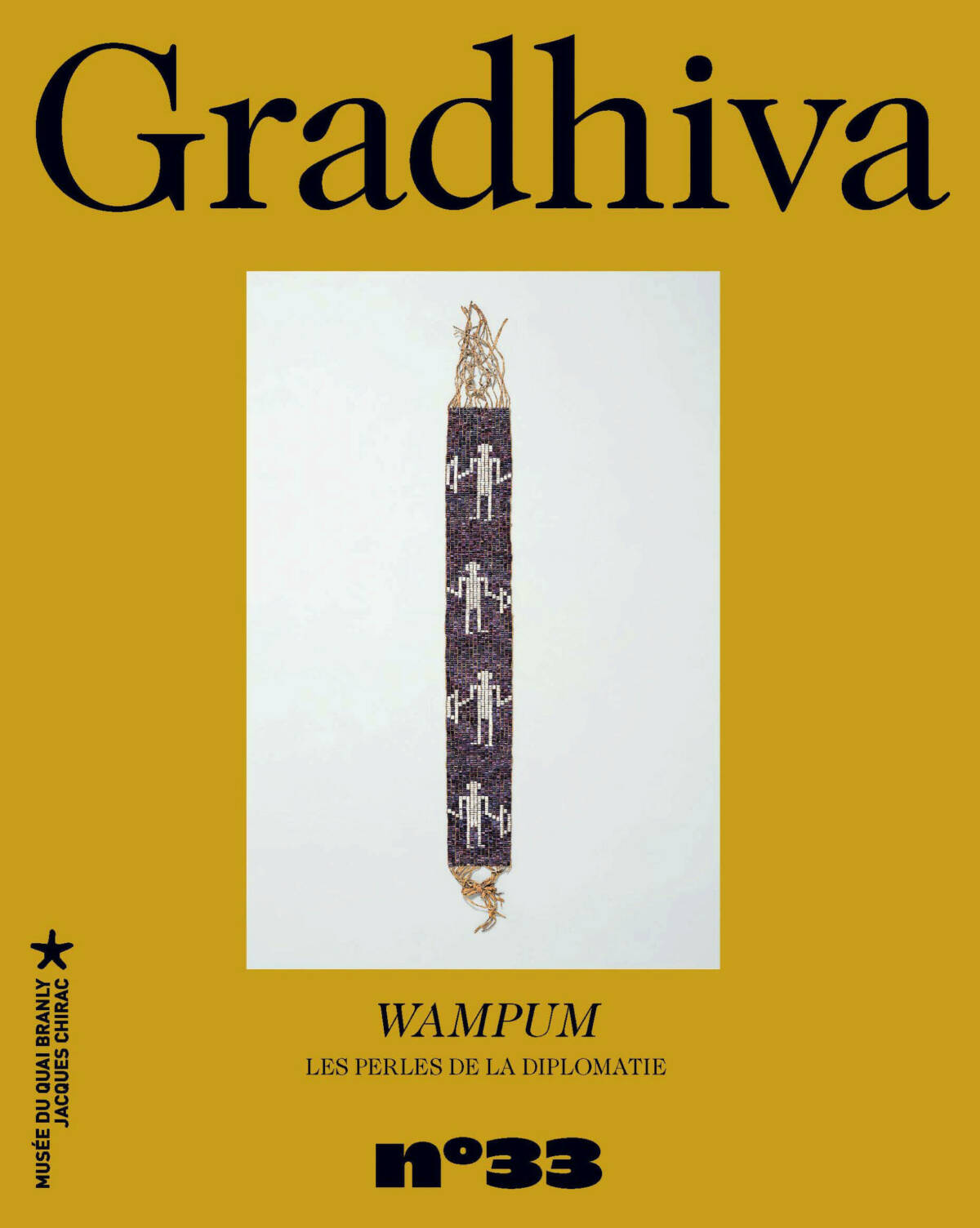 This issue of Gradhiva traces the tracks of the surviving examples of wampum in France, which are among the oldest in the world. It looks at their meaning and use over time, by re-examining the past and current history and cultural practices of the Abenaki, French, Haudenousaunee and Huron peoples. Strings and belts made of wampum - the "talking beads" of Iroquoian, Algonquian, and European nations in the 17th and 18th centuries - shed new light on a diplomatic history from both sides of the Atlantic.
This publication brings together specialists in wampum and Native American culture and thought to question key concepts associated with wampum. It aims at promoting permeability between disciplinary boundaries and a collaborative approach. The publication accompanies the exhibition Wampum : Beads of Diplomacy in New-France, held at the musée du quai Branly-Jacques Chirac, from February 8 to May 15, 2022.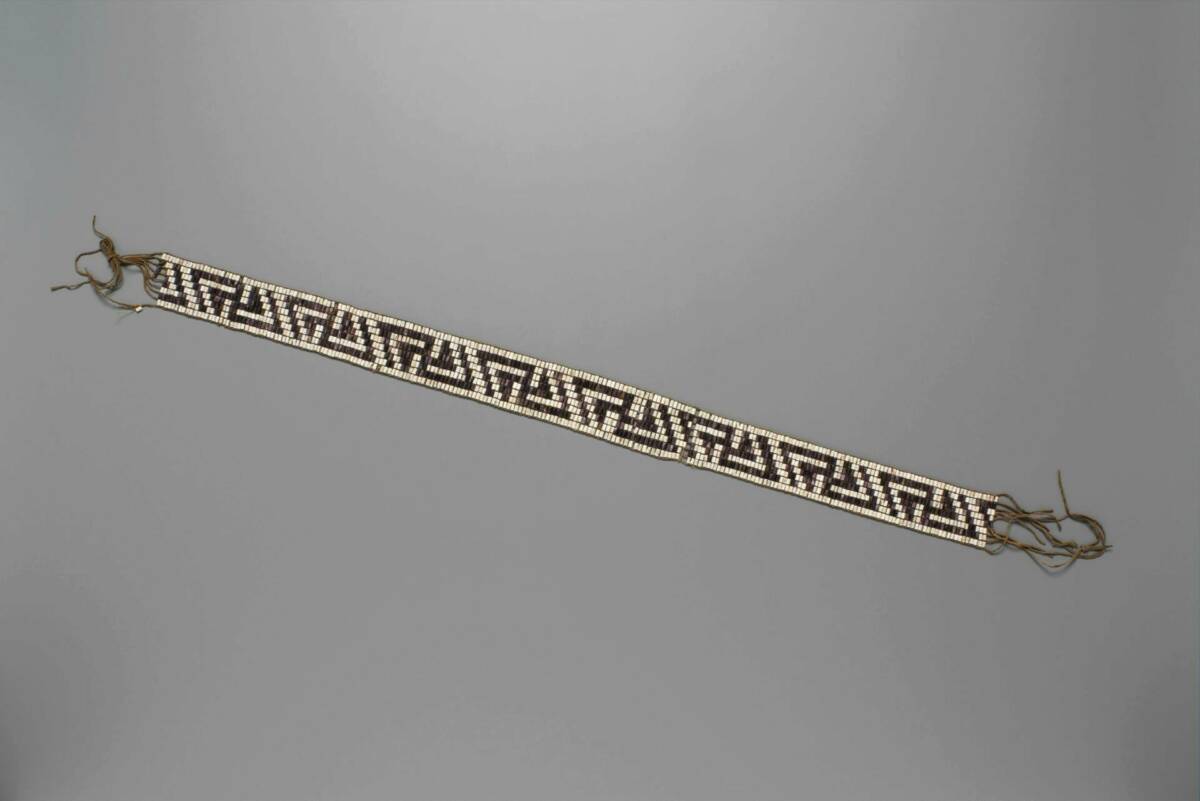 Wampum belt, Northeastern North America, c. 1700
Musée du quai Branly-Jacques Chirac, inv. 71.1878.32.57
© musée du quai Branly–Jacques Chirac, photo Patrick Gries, Valérie Torre
Authors
Benjamin Balloy, National Center for Scientific Research (CNRS), Bordeaux
Clémence Fort, Doctoral Student in Art History, École Normale Supérieure, Paris
Michael Galban (Paiute/Washoe Nation), Curator, Seneca Art & Culture Center, Victor, New York
Gilles Havard, Research Director CNRS, École des Hautes Études en Sciences Sociales (EHESS), Paris
Jamie Jacobs (Tonawanda Seneca Nation), Curator, Rock Foundation Collection, Rochester Museum & Science Center, Rochester
Peter Jemison (Seneca Nation of Indians), Historic Site Manager, Ganondagan State Historic Site, Victor, New York
Jonathan Lainey (Nation Huronne-Wendat), Curator, Indigenous Cultures, McCord Museum, Montreal
Paz Núñez-Regueiro, Head Curator of the Americas, Musée du quai Branly-Jacques Chirac, Paris
Nicole O'Bomsawin (Abenaki Nation), Former Director of the Abenaki Museum, Odanak
Nikolaus Stolle, Visiting Scholar on the CRoyAN Project, Musée du quai Branly-Jacques Chirac, Paris
Laurier Turgeon, Professor, Department of Historical Sciences, Laval University, Quebec
Leandro Varison, Head of Research, Musée du quai Branly-Jacques Chirac, Paris

Gradhiva, the Journal of Anthropology and Art History of the Musée du quai Branly – Jacques Chirac
Price 20€
200 pages
50 illustrations